Business Self Storage
With many years' experience in providing self-storage facilities for Kent and South London businesses, Need A Space offers over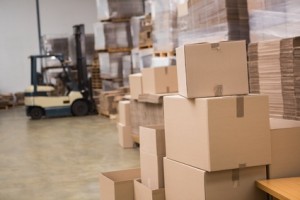 40,000 square feet of self-storage space for start-ups and SME's, to corporate business and global enterprise. As a family-run business we understand that the physical space needed to run and grow your business is essential, and so our services located conveniently on the outskirts of Faversham and Canterbury Kent offer truly flexible facilities that can be customised to your exact needs. So you only pay for the space you need – saving on organisational budget and streamlining asset management!
Whatever your business need we have the storage solution
We cater for all businesses and industries and ensure the storage process is simple, straight forward and secure.
We store anything long-term or short term and we provide for all business clients:
Sales representatives who need to keep bulky sales stock securely in one place where it is accessible for sales calls that may be based over a wide geographical area.
Events managers who need to store event materials between events.
Businesses moving premises who need a place to store assets and materials until an organisational or departmental move has been finalised, or during redecoration and renovation.
Seasonal Stock and equipment: Many businesses offer seasonal services and products and therefore need to store equipment and admin materials which are currently not in use.
Managers with overflow stock. We want to be there when your business thrives, when you need that extra space to make way for that extra stock.
South London businesses. Many organisations based in South London in areas such as Bexley, Bromley, and Sidcup use our services because our rates are so much cheaper than London rates.
eBay and online stores


We offer storage units for all online stores and shops such as eBay and Amazon. Many thriving online businesses start at home and use the garage as a storage facility but soon find an external cheap self-storage solution is necessary. At Need A Space you can start small and increase the size of your self-storage unit in line with the size of your stock at any time so you never need to sacrifice growth of your online business. By using our space estimator you can judge exactly how much space you will need. Trust us, Need A Space guarantee we cannot be beaten on price!
Need A Space provide everything for a smooth secure move
Start by using our Space Estimator estimate how much storage space you will need. With Need A Space you only pay for the space you need and you can increase the amount of storage space without any penalty at any time. When you visit our site you will find free parking and unloading bays as well as a free assisted forklift truck service, and extra packaging materials to make that move as fast and easy as possible. CCTV, high security infrared beams, and state of the art alarm systems and perimeter fencing means you are in safe hands.
Need help with transport? Check out our free van hire.
For further information call us on 01227 751 673 or fill in our contact enquiry form here.