Self Storage to help you sell your home, reduce stress and support calm.
Self Storage offers so many solutions, not just for Business Users as we have detailed, but for the Personal, Home user and Students. Need A space Self Storage near Faversham have always provided an easy as possible, friendly service for all Self Storage needs.
For the Homeowner, one increasing use of self storage is the ability to declutter your home. 2020 has been such a difficult year for most of us, with lots of time stuck at home and many considering selling and moving on.
DECLUTTER TO SELL YOUR HOME: Research has shown that when people are viewing new home online not only will cluttered home and rooms look smaller but will actually make the home much less appealing and mean that potential buyers keep scrolling
Buyers may be concerned that areas stuffed with clutter also need repairs or renovation that they cannot see. Clearing these spaces will put their minds at rest, give the impression that your home is bigger and add value to it.' So, take heed and get a quicker sale at the best price possible.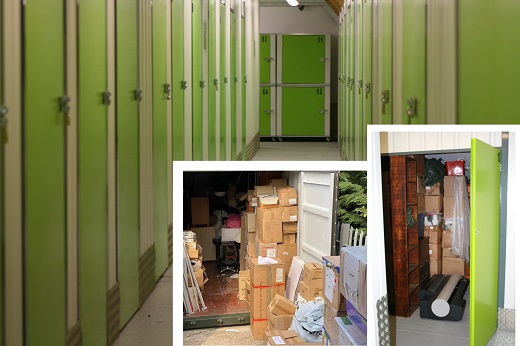 Buy utilising Self Storage you are able to hang on to all your possession with easy access as and when needed from Need A Space. Not only will this likely aid the sale of your property but when the time comes to move, it will be so much easier as all your non essential items will already be in storage.
Need A Space make this whole process as easy as possible, not just easy access, a wide choice of sizes and moving equipment. We also offer a free Move In Van for longer bookings and work with transport companies to arrange removals should you require. A Wide choice of storage unit sizes also ensures we have the right options for you.
DECLUTTER TO REDUCE STRESS, SUPPORT CALM AND MENTAL HEALTH:  Well researched in the Mental Health field is not only the requirement we have for order in our lives, but the need for a certain amount of space and order in our homes.
In the UK we already have the smallest new homes in Europe, as we acquire more items from gifts to gizmos we slowly but surely run our of minimum space standards. Self Storage solves this issue without the huge costs of moving home if you prefer to stay put. Easy access also means you can quickly return those items home that you find you are missing.
Clutter will affect your every waking mood and Lockdown time at home has only intensified this. Dishes in the sink, toys throughout the house, stuff covering every flat surface; this clutter not only makes our homes look bad, it makes us feel bad, too.
At least that's what researchers at UCLA's Center on Everyday Lives and Families (CELF) discovered when they explored in real time the relationship between 32 families and the objects in their homes. This research resulted in a book, a rare look at how families use the space in their homes and interact with the things they accumulate over a lifetime.
Our over-worked cupboards, lofts, garages are overflowing with things we rarely touch. It turns out that clutter has a profound affect on our mood and self-esteem. CELF's anthropologists, social scientists, and archaeologists found:
A link between high cortisol (stress hormone) levels in female home owners and a high density of household objects. The more stuff, the more stress women feel. Men, on the other hand, don't seem bothered by mess, which accounts for tensions between tidy wives and their 

clutter bug

 hubbies.
Women associate a tidy home with a happy and successful family. The more dishes that pile up in the sink, the more anxious women feel.
Even families that want to reduce clutter often are emotionally paralyzed when it comes to sorting and pitching objects. They either can't break sentimental attachments to objects or believe their things have hidden monetary value.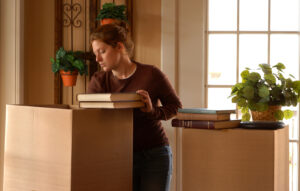 But there are easy solutions available. If you are in East Kent, take the first step and contact Need A Space and see how Self Storage can help. We are experts in our field, with a professional, friendly family run service. Our low rates and high tech security make it all the more worthwhile.