The Contents of your home that should be in Self Storage
Need A Space near Faversham Kent offer a leading choice of Self Storage units for all sizes and purposes.
Many homes contain items that really are ideal to be moved into self storage.
Maybe you have moved into a smaller house? Or you might just have items taking up space but which you don't want to throw away for sentimental reasons? Perhaps a child has recently flown the nest and you are looking to clear the rest of their room so it can be used for other purposes? Whatever your reason, the bottom line is – space is valuable!
Why not create more room by moving items that are not being used into storage? Below we have listed some common items that can easily be taken to a storage facility to reduce clutter in your home: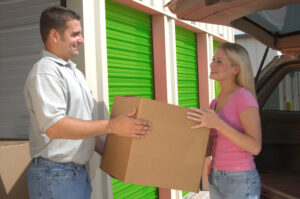 1. Unused equipment, white goods and more.
White goods that are still working but are not being used are suitable for storage. This could involve anything from fridges to washing machines. They are probably the most bulky items and take up lots of free space in a home. Whilst you are figuring whether you should sell them or not, moving them into storage can be a great way to make some room in your home.
2. Old musical instruments, record collections.
Having pianos, keyboards, guitars and other instruments lying around your house which are not being used can take up a considerable amount of space. Store them somewhere securely until you need them or have someone to pass them onto to stop your home looking like a music shop.
3. Best intentions gym equipment.
Whether you're taken a break from your workout regime or have updated to other machines, choosing to place old gym equipment in storage can take these chunky items out of your home. Static bikes, treadmills and weight machines can all look pretty unsightly in the home anyway and placing them in storage means you can keep them fresh ready for future use or a future sale.
4. Unused furniture too good to dispose of.
If someone has moved out of your home but you don't want to get rid of the furniture or sell it on then consider transporting it to a self-storage facility instead. This can clear loads of room and ensure items are easily accessible should you need them again in the future.
5. Out of season gardening equipment.
Whether you've outgrown your garden shed or only want seasonal gardening supplies kept at your home, moving the mower, strimmer or other gardening equipment to a storage facility can be a great space-saving solution.
Whatever you need to clear space, Need A Space between Canterbury and Faversham offer easy access, industry leading security and the lowest rates around.
Need A Space have a wide array of facilities to assist with you storage, from free move in vans to packaging boxes and materials, ask us for more information.
Give us a call on 01227-751673 and let us assist you with planning your storage and making some space at home.